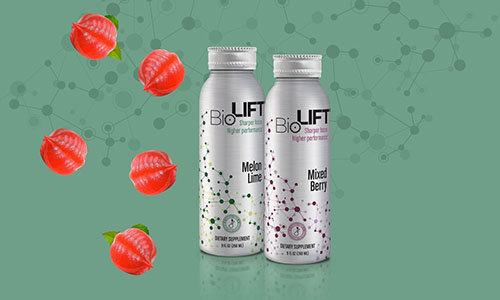 Returning to work after the summer which had so many restrictions was really hard. The stress caused by the Covid-19 outbreak and all its consequences is impacting such brain functions as focus, memory and productivity. Luckily, there is a brand that offers a mixture of 3 key botanicals to enhance your body's concentration, awareness and productivity. Today, I have the pleasure of talking with Eli Faraggi Co-Founder of InnoBev Ltd. the creator of WakeUp Bio-waker® formula and the BioLift™ beverage.
Let's start from the very beginning. How did the whole story of BioLift begin? Who inspire you to launch a beverage brand?
I grew up in a family that owned the largest CPG distribution system in Israel with over 12,000 points of sale. From a young age, if I wanted to please my dad, I had to find more products that could put on the trucks, so I was taught to look for a customer need. The InnoBev story began in 2007, long before FoodTech or Biohacking were terms of art, while I was talking to a friend who was studying medicine at the Tel Aviv University. He told me about a study that showed the U.S. workforce was losing $136.4 billion dollars every year due to lack of productivity.
This unproductive time was found to be a result of Post Lunch Dip syndrome, the tiredness we all feel between 1:00 to 3:00 PM imbedded in our circadian rhythm. These same hours are also the most dangerous hours of the day for work and road accidents. At that moment it occurred to me this was a real pressing need that I felt compelled to solve. Very naively, I called professor Giora Pilar the head of the Israeli sleep institute in the Technion and one of the world's leading experts in chronobiology. Ten years, three clinical trials and plenty of patents later we created the initial WakeUp BioWaker® Formula that BioLift™ is based on.
InnoBev is not a beverage company, we are a FoodTech company specializing in the science of chronobiology and nutrition. Our goal from day one was to find a healthy natural solution for the Post Lunch Dip. The majority of our work from 2008 through today is centered on around R&D, clinical research, food engineering and acquiring patents to clinically prove and protect the IP of our WakeUp Bio-Waker® formulations.
After over a decade of clinical trials, we are proving the WakeUp formula is not only a superior "beyond caffeine" alternative but it's completely safe. The WakeUp formula does not increase pulse or blood pressure nor build tolerance over time and it is also acceptable for people with blood pressure or heart condition and recommended for diabetics. Last year we began to collaborate with IFF on manufacturing the WakeUp ingredients and in parallel launched the BioLift beverage in New York. As a product that is designed to support and promote the WakeUp formulation it was important that other CPG, beverage and nutritional companies understand they can integrate the ingredients into existing brands without almost any change to the flavor. This is why we created the three very subtle flavors similar to flavored water. Today's customer demands healthy natural scientific backed products with a great flavor and that is affordable.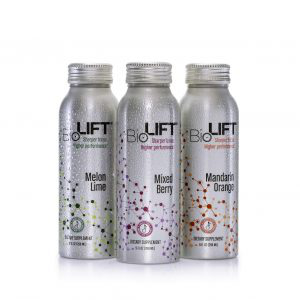 BioLift is a functional beverage line of 3 different flavors. Can you tell us more about each? Which ingredients are the most important?
The formulation is composed of three botanicals: ginkgo, biloba elderberry and guarana (only 10 mg caffeine) and a low glycemic carob extract. PLD usually hits at noontime, approximately six to seven hours after we wake up. During this time the physiological changes occurring in our bodies are characterized by a decrease in the oxygen in our blood accompanied by a decrease of half a degree Celsius in temperature as well as a slump in blood sugar levels. There are also some mild hormonal changes mostly involving cortisol release. The ingredients on their own don't have any physiological effect but their combination together in one formulation is our clinically proven and patented breakthrough.
Since we are a science-oriented company, we thought about creating our proof of concept in one flavor but upon the recommendation of Beyond Brands, our New York based agency, we launched in three flavors, Mixed Berry, Melon Lime and Mandarin Orange. In retrospect, it was excellent advice.
We also had the enormous advantage of leveraging our collaboration with IFF and using their natural flavors application lab to create the aforementioned great flavors which together with the extracts yields a mild-flavored and refreshing water taste.
It's no secret that the process of a beverage development is long and tricky. What challenges you had to face in order to release BioLift line? Is it hard to maintain a good taste and high functionality of the beverage?
After more than 12 years working on this project, I honestly think we reinvented the term "long process".The greatest frustration with the project came when we completed the clinical study. Although we had successfully developed the formulation during the customer research stage, we noticed how intent to buy dropped from over eight to below three due to the bitter overtones created by the extracts in our formulation. We literally crossed the globe to find the specific quality of extract with the required functional ingredient properties and without the dominant flavors, but the trickiest part of all was it had to be water-soluble.
BioLift is a dietary supplement created as a nootropic line. In your opinion, why more and more people are in a need of such products?
I believe people are looking for natural products that can work together with their bodies and not against it especially when managing demanding work schedules.
2020 was a hard year for everybody. What measures have you taken to decrease the impact of COVID-19 outbreak? What did you learn from this period?
We probably had the worst timing in the last century to launch our product. Our original plan was to launch BioLift at the beginning of March in New York and introduce it to companies as a refreshing beverage they could offer their employees in order to cope better with their lunch time bout of fatigue. This is the same model we leveraged in Israel when we were working with the eBay and Google Innovation centers. Both companies maintained a refrigerator in their kitchenette with our beverages for the benefit of the company and its employees.
Due to the virus, we had to change our strategy and swiftly pivot our focus to the retail sector whereby we launched BioLift in over 100 stores in New York while also expanding to Florida.
BioLift is available in NY state at this moment. Are you planning to hit the national market? Why?
As a young company with an innovative solution, you need always to move forward. The response to our product over the last five months in New York and Florida is encouraging and we intend to go expand sales to the national market in 2021.
Where do you see BioLift in 5 year from now?
A global brand that will expand to applications beyond drinks. As a parent feels for their child, the ultimate gratification is to see your concept grow and thrive on its own.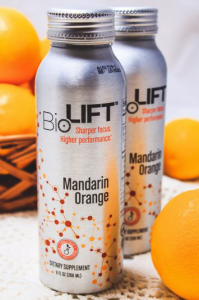 What advice would you have given yourself before you started out in the beverage business?
As a psychology major, I think we underestimate the emotional, spiritual, and mental consequences of being an entrepreneur and dedicating your career to finding an answer for a very specific phenomenon. Entrepreneurs should take into account that alongside the satisfaction and enthusiasm that comes with developing a business, it is essential to surround themselves with a supportive environment to face the hurdles and the more difficult times. I don't know of any entrepreneur or innovator that hasn't faced such stresses.
Original link :http://www.joycea.icu/news/detail75216.html